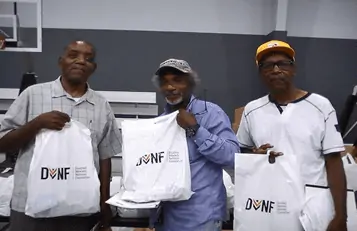 Disabled Veterans National Foundation Sends Over $65,000 Worth of Aid to Mobile, AL
January 23, 2018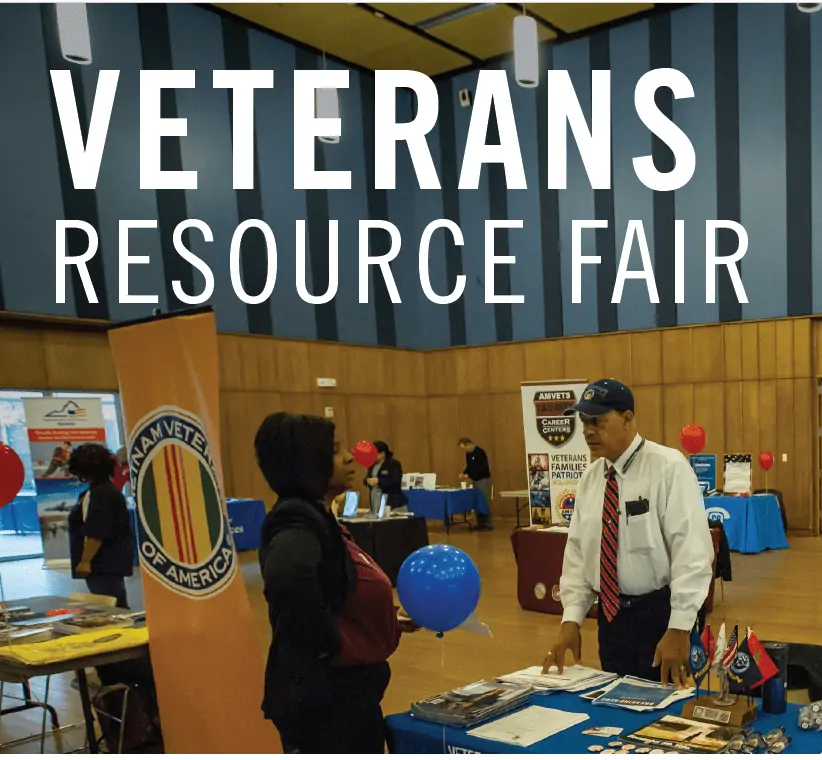 DVNF Resource Fair is November 8, 2018 in Silver Spring, MD
September 18, 2018
The Disabled Veterans National Foundation (DVNF) (www.dvnf.org) has announced that it has sent a shipment of over $75,000 worth of necessities to assist veterans attending the Washington, DC VAMC Winterhaven Homeless Veterans Stand Down. This stand down event for homeless and low-income veterans will be hosted by the Washington, DC VAMC in Washington, DC on January 27th.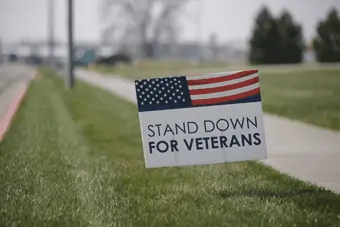 The Washington, DC VA Medical Center is committed to helping avert and end homelessness in the veteran community. Here in our nation's capital, the DC VAMC is doing its part through partnerships with city, state and federal agencies, a wide-array of programs and services, and the Annual Winterhaven Homeless Veterans Stand Down. This event is an entry point for services that will help lead veterans to independence and improved health. It provides a one-day, one-stop shop for homeless and at-risk veterans, with over 60 community and government agencies present to provide a full array of services in a welcoming and supportive environment.
DVNF has supported this event many times the last few years, and it continues to be one of the bigger stand downs throughout the year. Items included in this year's Health & Comfort shipment include: blankets, Comfort Kits, assorted clothing items, socks, cleansing wipes and toothpaste.
These items will be given out by DVNF staff, VAMC staff, and volunteers on Saturday, January 27th at the stand down. DVNF joins other local and national organizations who will be providing assistance to the veterans attending. Over 800 people are expected to be involved in the event.
From the Washington, DC VAMC website: "The full day of services, which address many of the contributing factors associated with homelessness, include: one-on-one employment, education and housing counseling, financial planning, substance abuse and rehabilitative programs and psychosocial services. Winterhaven attendees who are underemployed and at-risk of homelessness will have access to resources to assist in foreclosure or rental eviction avoidance, utility bill assistance and legal aid. Veterans will also receive health assessments, HIV testing, specialty care exams including: dental, podiatry and audiology as well as warm clothing, boots, haircuts, personal care packs and a warm meal. Participants will personally meet with the more than 60 community organizations, over 350 community volunteers and government agencies which have joined forces with the DC Veterans Affairs Medical Center to eliminate and avert Veteran homelessness in the DC metropolitan area."
"DVNF has been a part of the Winterhaven stand down for several years, and it is always a humbling event," said DVNF CEO, Joseph VanFonda (USMC SgtMaj Ret.). "The nation's capital has many veterans in need, but there is no shortage of support for them at this event, so we are honored to once again send a Health & Comfort shipment and have DVNF staff volunteer at the stand down."
This is the second Health & Comfort shipment DVNF has sent in 2018. The goal of the program is to provide necessary support to homeless and low-income veterans throughout the country that will help them secure basic necessities and ease their financial burden.
For more, visit www.dvnf.org.
# # #
About DVNF:
The Disabled Veterans National Foundation exists to provide critically needed support to disabled and at-risk veterans who leave the military wounded—physically or psychologically—after defending our safety and our freedom.
We achieve this mission by:
Providing an online resource database that allows veterans to navigate the complex process of seeking benefits that they are entitled to as a result of their military service, as well as additional resources they need.
Offering direct financial support to veteran organizations that address the unique needs of veterans, and whose missions align with that of DVNF.
Providing supplemental assistance to homeless and low-income veterans through the Health & Comfort program and various empowerment resources.
Serving as a thought leader on critical policy issues within the veteran community, and educating the public accordingly.
For questions or interest in the Health & Comfort program, contact Lauren Hellendall, Health & Comfort Program Coordinator: 202-847-3044 or lhellendall@new.dvnf.org.