Accepting applications March 1st for DVNF's New Program, Grants to Provide Stability (GPS). | "Call to Action" Please give your talents to support the care of America's veterans by volunteering at your nearest Department of Veteran Affairs (VA) hospitals, nursing homes, or clinic. | Our occupation translator tool to connect veterans and leading employers is now live! | Join our Force Multiplier Monthly giving program. Your monthly donation will help us to multiply the number of veterans we can serve. | Disabled Veterans National Foundation awards $20,000 in grants to SALUTE, INC., which offers direct financial aid to post-9/11 veterans and their families as they adjust to civilian life.
Accepting applications March 1st for DVNF's New Program, Grants to Provide Stability (GPS)
OUR NATIONWIDE IMPACT
DVNF NEWS
DISABLED VETERANS NATIONAL FOUNDATION
What

is

covered?

Essential housing expenses, such as:
Rent
Mortgage (including property taxes)
Electricity
Water
Home heating fuels (gas, propane, oil)
Waste
Car Payments (when employment related)
Security Deposits
Internet (when employment related)
What's
not
covered?

Examples of commonly requested items:
Storage
Moving Expenses
Medical Expenses
Payments of ANY kind directly to Veteran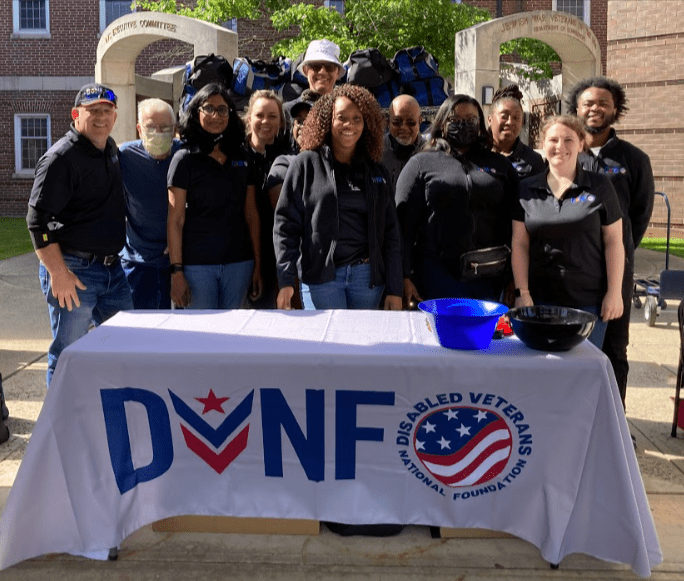 Grants to Provide Stability (GPS) Program
The Disabled Veterans National Foundation's GPS (Grants to Provide Stability) Program is a grant program for veterans who find themselves in temporary financial setback. DVNF will provide up to $1,000 (not guaranteed) to help eligible veterans pay for rent or mortgage and essential utilities such as water or electricity.
Application Requirements
A completed copy of DVNF's GPS Application Form, along with all required accompanying forms included in application.
The applying Veteran's Form DD-214 Record of Military Service, which must contain the character of the veteran's discharge, and the document must be certified by the state or if unable to obtain stamp under extenuating circumstances beyond the veteran's control, as approved by DVNF on a case-by-case basis, evidence of veteran status as verified through the VA or VSO. If the DD-214 is not available, the veteran may provide a copy of state issued veteran ID, a Veteran Status Verification Form or Veteran Status on state issued Driver's license.
A cover letter containing an overview of the problem, rationale for the need, plan to continue services after support is rendered, and amount of request.
A copy of the bill(s) for payment, issued within the past 30 days and includes a payment address
A completed budget sheet that details how the veteran's money is spent monthly and how budget issues will be addressed in future months.
Donate to DVNF & Support This Effort
Share this QR Code with your friends and family to donate to this mission.