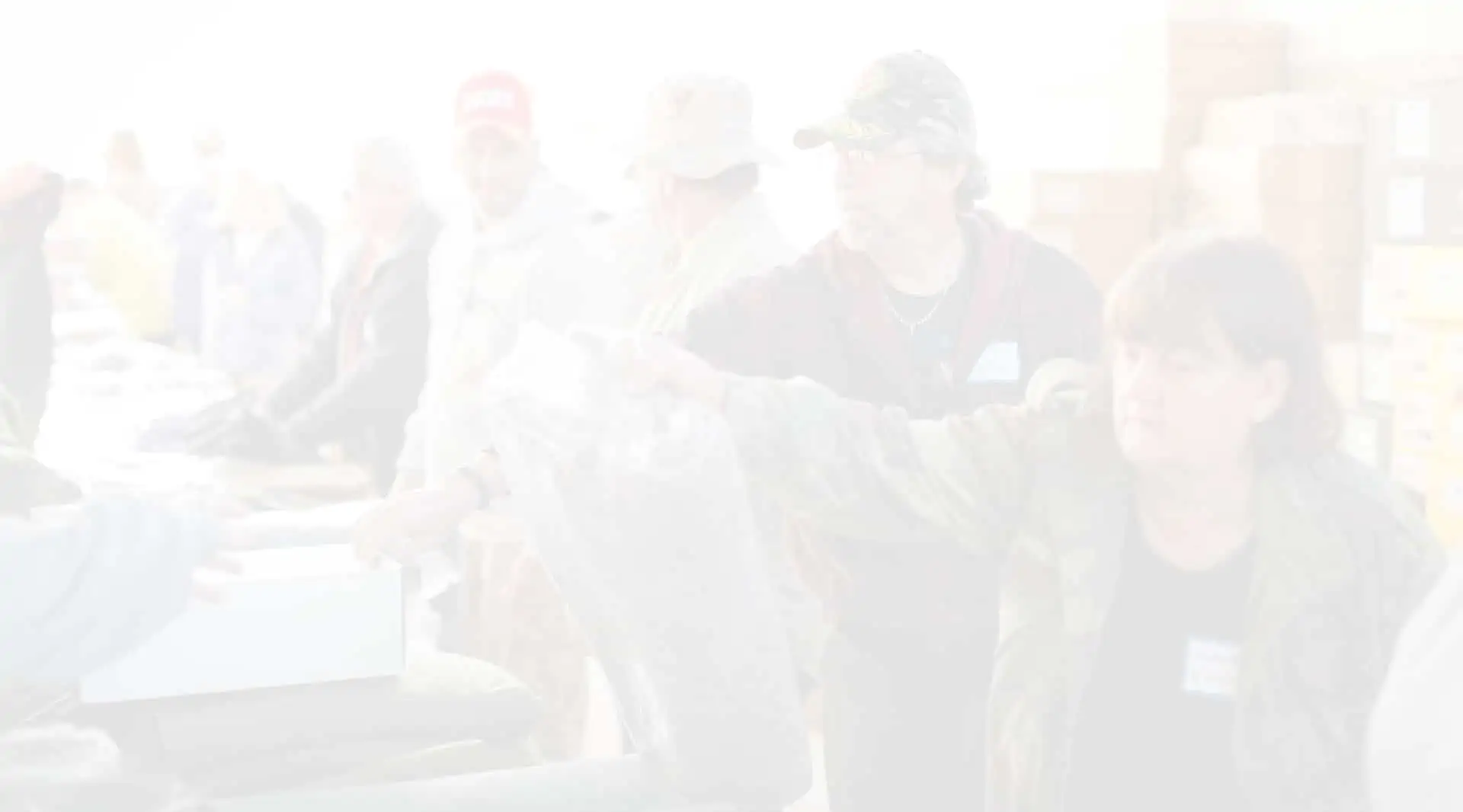 Organizations
U.S. Department of Veterans Affairs
STAFF OFFICES
Acquisition, Logistics, and Construction
Acquisition, major construction, leasing, prcurement policy and guidance, Supply Chain management, training.
Advisory Committee Management Office
The Advisory Committee Management Office's (ACMO) mission is to provide guidance and support to the Department of Veterans Affairs' (VA) Federal advisory committees.
Board of Veterans' Appeals
The Board of Veterans' Appeals (Board) is a part of the Department of Veterans Affairs (VA), located in Washington, D.C. The Board's mission is to conduct hearings and decide appeals properly before the Board in a timely manner.
Center for Faith-Based and Neighborhood Partnerships
The Department of Veterans Affairs (VA) Center for Faith and Opportunity Initiative (CFOI) is an office located in the Office of Public and Intergovernmental Affairs (OPIA). Our mission is to engage, educate and inform faith-based, community, and non-profit organizations about the VA tools and resources that will equip them to better serve the Veterans, their families, survivors, caregivers, and other beneficiaries within their organizations
Center for Minority Veterans
The Center for Minority Veterans is the Department of Veterans Affairs model for inter-and intra-agency co-operation, to ensure all veterans receive equal service regardless of race, origin, religion, or gender. We are process improvement-oriented and both internal and external customer-centric. We assist VA in executing its mission in the most equitable, efficient and humane way possible.
Center for Women Veterans
Our goal is to increase awareness of women Veterans, in both VA and in the public, and to encourage women Veterans to choose VA for their total body wellness.
General Counsel
The mission of the Office of General Counsel (OGC) is to identify and meet the legal needs of the Department of Veterans Affairs (VA). Its primary objective is to ensure the just and faithful execution of the laws, regulations and policies that the Secretary has responsibility for administering, and by so doing enable the Department to accomplish its mission of service to our Nation's veterans.
Office of Accountability and Whistleblower Protection
The Office of Accountability and Whistleblower Protection (OAWP) is committed to ensuring accountability within the Department of Veterans Affairs (VA). OAWP receives and investigates VA whistleblower disclosures and protects VA employees and applicants for VA employment from whistleblower retaliation.
Inspector General
To serve veterans and the public by conducting effective oversight of the programs and operations of the Department of Veterans Affairs (VA) through independent audits, inspections, reviews, and investigations.
Office of Congressional and Legislative Affairs
The Office of Congressional and Legislative Affairs (OCLA) is the focal point for Department management and coordination of all matters involving Congress. Assistance to Members of Congress and their staff is available through offices located at the Department of Veterans Affairs Central Office and on Capitol Hill.
Office of Employment Discrimination Complaint Adjudication
The Office of Employment Discrimination and Complaint Adjudication (OEDCA) is an independent Department of Veterans Affairs (VA) adjudicatory authority created by Congress. Established in February 1998, OEDCA's mission is to objectively review the merits of employment discrimination claims filed by present and former VA employees and non-agency applicants for employment.
Office of Human Resources and Administration
HR&A sets the strategic direction and articulates the vision that places the VA Human Resources community at the very cornerstone of the VA mission of care and service to the Nation's Veterans and their families. VA service begins with VA people, and HR&A works to ensure that VA is positioned and resourced to hire, develop, and retain a world-class workforce in service to our Veterans.
Office of Information and Technology
Our mission is to fulfill President Lincoln's promise "To care for him who shall have borne the battle, and for his widow, and his orphan" by serving and honoring the men and women who are America's Veterans.
Office of Management
The Office of Management enables VA to provide a full range of benefits and services to our Nation's Veterans by providing strategic and operational leadership in budget, financial management, risk management, and asset enterprise management. It also promotes public confidence in the Department through stewardship of business activities that are consistent with national policy, law, and regulation.
Veterans Experience Office (VEO)
VEO implements solutions based on Veteran-centered designs and industry best practices while aligning VA services with the Secretary's five priorities.
Office of Operations, Security and Preparedness
Our law enforcement officials are trained professionals but they cannot be everywhere. So they count on us to be sensors of our environment to identify potential threats. We know what looks right, sounds right, and smells right. When we detect otherwise, we must inform someone else so we can make our environment right for us as individuals and as a team.
Office of Enterprise Integration
The Office of Enterprise Integration strengthens the operational capabilities of the Department of Veterans Affairs executing across its Administrations and Offices.
Office of Public & Intergovernmental Affairs
At today's VA, especially in the Office of Public and Intergovernmental Affairs (OPIA), we focus on creative and innovative ways to connect with Vets, the media and other stakeholders.
Office of Regulation Policy and Management
Within VA's overall mission of serving veterans and their families, our office has a two-fold mission: First, we provide centralized management and control for the formulation and control of all VA regulations. Regulations Management is responsible for VA's rulemaking process. Second, we provide a Secretary-level focal point for the comprehensive review, reorganization and rewrite of VA's existing regulations. The first of these efforts is the comprehensive reorganization and rewrite of VA's Compensation and Pension Regulations. Regulations Special Projects handles this mission.
Office of Small and Disadvantaged Business Utilization
Our mission is to enable Veterans to gain access to economic opportunity by leveraging the federal procurement system and expanding participation of procurement-ready small businesses.
Office of Survivors Assistance
The Office of Survivors Assistance was established by Public Law 110-389, Title II, Section 222, in October 2008, to serve as a resource regarding all benefits and services furnished by the Department to Survivors and Dependents of deceased Veterans and members of the Armed Forces. OSA also serves as a principal advisor to the Secretary of Veterans Affairs and promotes the use of VA benefits, programs and services to survivors.
Veterans Service Organization Liaison
Welcome to the online list of Directory of Veterans Service Organizations (PDF). This is published as an informational service by the Office of the Secretary of Veterans Affairs.
ADMINISTRATIONS
National Cemetery Administration
Burial benefits available include a gravesite in any of our 136 national cemeteries with available space, opening and closing of the grave, perpetual care, a Government headstone or marker, a burial flag, and a Presidential Memorial Certificate, at no cost to the family.
Veterans Benefits Administration
This page contains links that will take you outside of the Department of Veterans Affairs website. VA does not endorse and is not responsible for the content of the linked websites.
Veterans Health Administration
The Veterans Health Administration is America's largest integrated health care system, providing care at 1,255 health care facilities, including 170 medical centers and 1,074 outpatient sites of care of varying complexity (VHA outpatient clinics), serving 9 million enrolled Veterans each year.