Information for our community regarding COVID-19 – Update

Dear DVNF Friends,
The last few weeks have been an uncertain time – a moment in our history we won't soon forget. Given the many changes we are all experiencing, I wanted to reach out to let you know I am thinking about you and your families.
At the Disabled Veterans National Foundation, our dedicated staff members are working remotely so that we may continue to execute our mission. While many organizations may be slowing operations or even closing their doors, we are continuing to push forward with the review of nearly 150 Capacity Building Grant spring applications. For our Disabled and At-Risk Veterans and our supporters, the stress and uncertainty of this time only adds to the already burdensome task of taking care of our families and friends. Now more than ever, DVNF is committed in providing Health & Comfort items to our Homeless and At-risk Veterans.
Thanks to partners like you, the Disabled Veterans National Foundation is prepared to continue operations through this crucial time while meeting our program goals. I can't begin to tell you how grateful I am. You have invested in our mission and our ability to provide critical support to Disabled and At-Risk Veterans and families during this unsettling time in all our lives.
You are a "Force Multiplier "of the DVNF Family, and our thoughts are very much with you. Thank you for being a part of our community and know that we will meet this challenge and grow even stronger because of it.
Sincerely,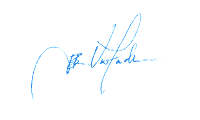 Joseph VanFonda
USMC SgtMaj (Ret)
Chief Executive Officer
DVNF