Health and Comfort Program Application
In order to be considered for the Health and Comfort Program, candidates must complete the following steps:
Step One
Review Use of Goods Agreement and Program Policies/Expectations
Step Three
Complete and submit a Health & Comfort Application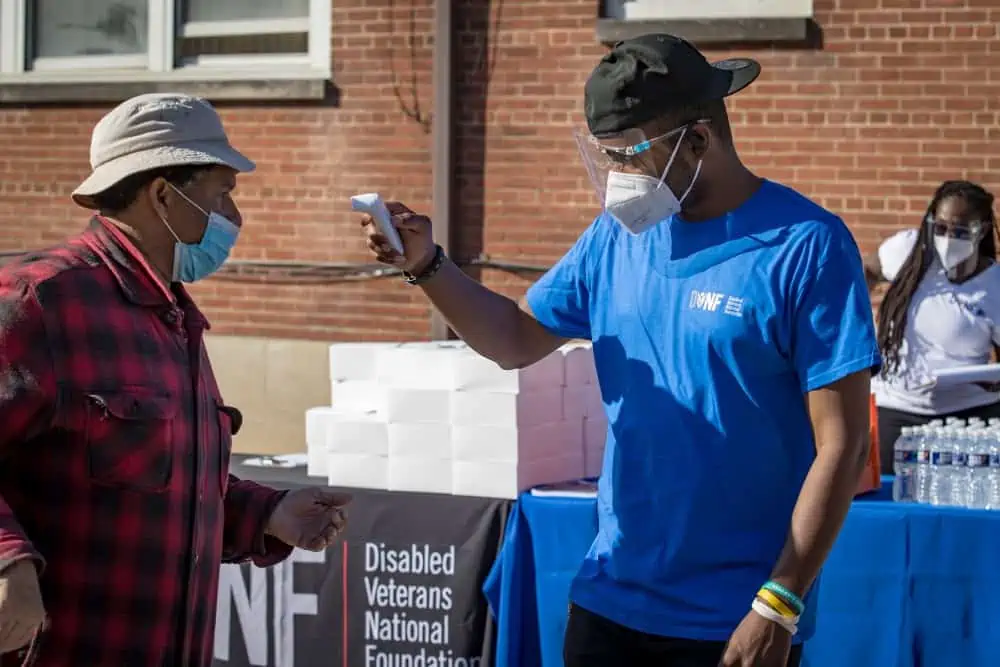 Applications
Candidates must follow all instructions and include all requested documentation when submitting an application. Incomplete applications will not be considered.
Please note that your organization should be equipped to unload, handle, and store the number of pallets requested.

Applications are accepted on a rolling basis, however, if your organization is in need of these supplies, it is important to submit an application as soon as possible so DVNF can coordinate the donation.

The specific contents of the Comfort Kits may vary due to the limited availability of some items, however, we work to ensure that the superior quality of our kits remains the same. There may be limited quantities of certain items but we strive to fulfill as many requests as possible.

Please note that these applications are accepted on a case-by-case basis and funding is limited, so we can only approve as many donation requests as our budget will allow. Please review our policy before submitting an application.
New Organizations are required to create an account in the
Application Management Platform
. If you believe that you or someone at your organization has already registered, please do not create a new account. Please contact our Grant Administrator to receive your username.
1
Complete the Organization Information Form
---
2
Review the Health & Comfort Program Policies and Use of Goods Agreement.
---
3
Complete and submit the Health and Comfort Application
---
4
Sign the Use of Goods Agreement
---
After you complete your application, a member of the DVNF Programs team will reach out to you to coordinate your donation.